We have access to the following specialist equipment which we can bring to your horse to aid diagnosis and treatment.
Digital x-ray machine
X-rays help us to view the bones and joints of your horse as part of a lameness investigation, and can also be used to check tooth roots and sinus problems.
We can take and view the images on your yard and it can even be used without a power supply to avoid the need to transport your horse.
Ultrasound scanner
Ultrasound is used to examine soft tissues that do not show up well with xrays
It is used for pregnancy and reproductive work, tendons, ligaments and joints, medical cases such as eyes, parts of the gastrointestinal tract, the liver, the heart and lungs.
Gastroscope
Gastroscopy is used to look for stomach ulcers.
Endoscope
Our endoscope is mainly used to look at respiratory problems, but can also be used to investigate bladder problems
Some respiratory problems are only seen during exercise and we can arrange for a special scope to be used to allow us to record what happens as your horse is exercised in their normal environment.
Dental Kit
We have a range dental equipment to support the efficient care of your horse's teeth with minimum distress.
Shockwave
Shockwave can be used in the treatment of certain lamenesses.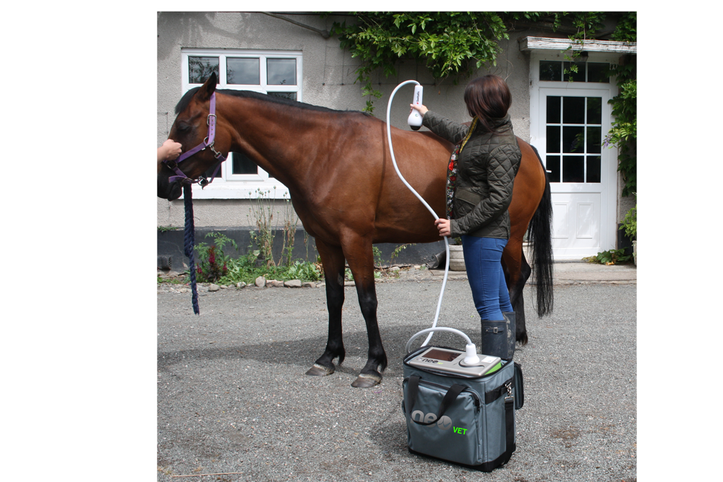 Using a neovet shockwave device